mortgage loan refinance refinancing loans purchase home financing borrow closing fees mortgages interest rates debt consolidation free first second compare consultation terms broker lender conforming nonconforming OH NJ NY CA FL TX NC TN CO IN IL WV VA DE KY nationwide US national
LOAN PROS
Don't Close Your Mortgage Loan Without Us!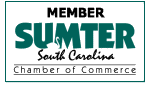 Take a moment to learn the surprising simplicity of Loan Pros! Loan Pros is not a lender - our service is far more valuable! We're professional loan consultants offering borrowers a free review of their mortgage loan closing costs. We often find borrowers being charged hundreds or thousands of dollars in unreasonable and excess fees - you don't want to be one of them! We find excess charges with over ninety percent of our clients. We can go to work to have those fees reduced.

We're proud to say that no customer has ever paid us one cent to simply have his/her closing numbers reviewed, and there is no obligation to continue with our service beyond your free review. When we are able to assist with a savings, our fee is based on a percentage of the amount we're able to help you save, so there is no risk involved. You'll approach the closing table with confidence knowing you're paying only reasonable and necessary fees, and you may walk away with extra money in your pocket!

Don't close your loan without us! You have a right to fair and reasonable closing fees. Contact our office before you sign your closing documents. There is absolutely NO fee if we don't save you money. It's that simple!


Visit our PROFILE or DESCRIPTION OF SERVICES pages to continue.



Discover why Loan Pros is different!

550 Clifton Road
Sumter, S.C. 29153-8713
888-560-3532, Dept. LP584

If you don't yet have a pre-approved loan, bookmark this site and come back when your loan is ready to close. Click here to add this site to your favorites. Don't close your loan without us!